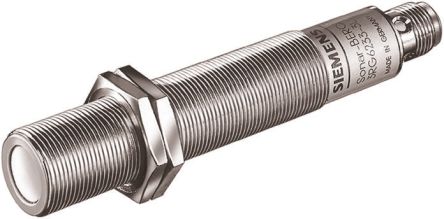 Type of Product :
Ultrasonic Sensor
Market in Brand :
Autonics, Papper+Fuchs, Ideal, Schneider, Wenglor, Omren, Leuze
Ultrasonic transducers are divided into three broad categories: transmitters, receivers and transceivers. Transmitters convert electrical signals into ultrasound, receivers convert ultrasound into electrical signals, and transceivers can both transmit and receive ultrasound.
In a similar way to radar and sonar, ultrasonic transducers are used in systems which evaluate targets by interpreting the reflected signals. For example, by measuring the time between sending a signal and receiving an echo the distance of an object can be calculated. Passive ultrasonic sensors are basically microphones that detect ultrasonic noise that is present under certain conditions.
Ultrasonic probes and ultrasonic baths apply ultrasonic energy to agitate particles in a wide range of materials; See Sonication.