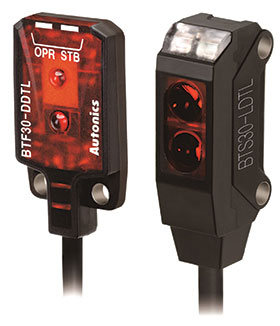 Type of Product :
Photoelectric Sensor
Market in Brand :
Autonics, Papper+Fuchs, Ideal, Schneider, Wenglor, Omren, Leuze
A photoelectric sensor, or photo eye, is an equipment used to discover the distance, absence, or presence of an object by using a light transmitter, often infrared, and a photoelectric receiver. They are largely used in industrial manufacturing. There are three different useful types: opposed (through beam), retro-reflective, and proximity-sensing (diffused).